Corporate Failure Detector
Tracks massive failures in services via social media and sends a signal about the incident
Available in Brand Analytics from the SP5 price plan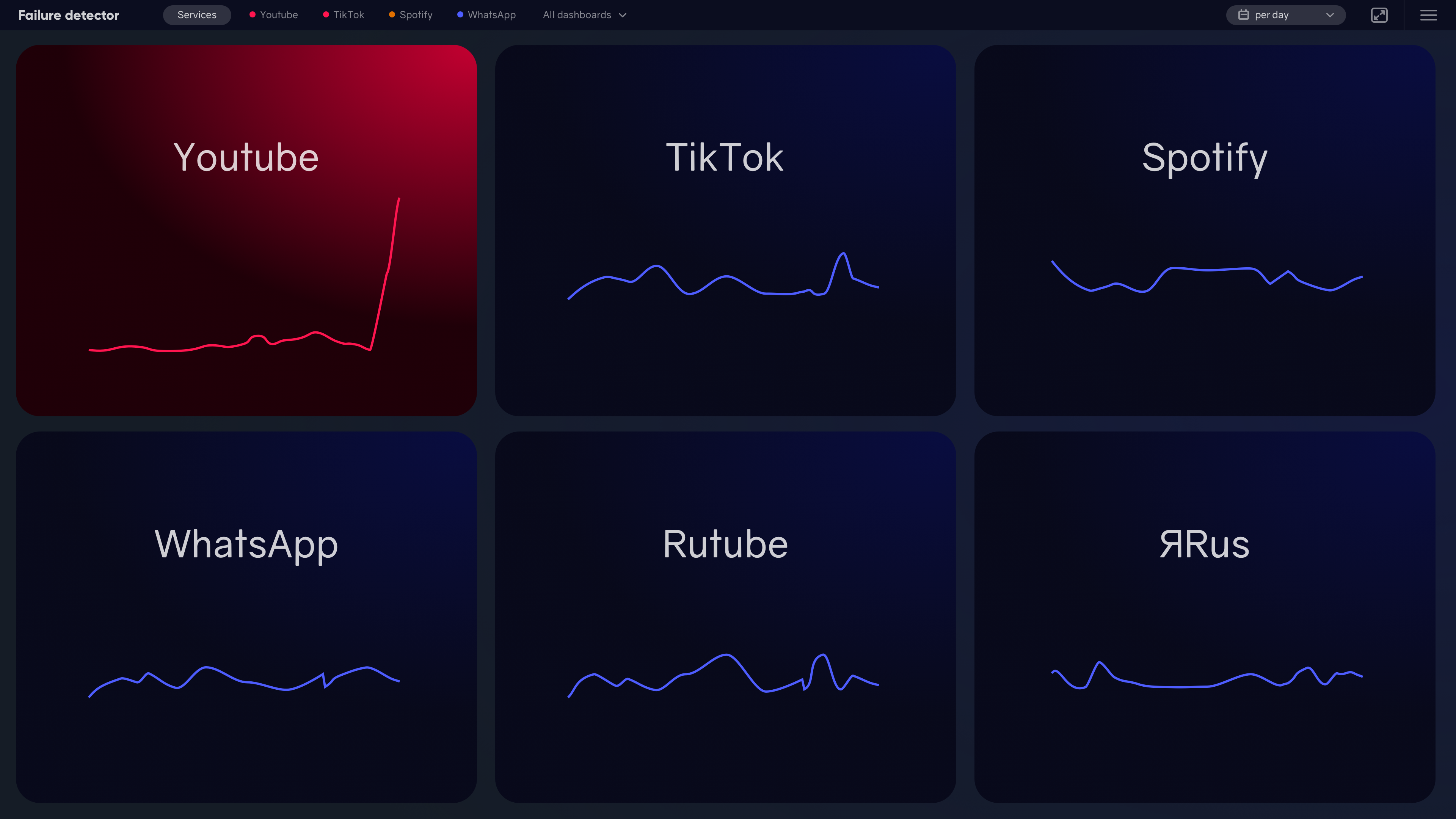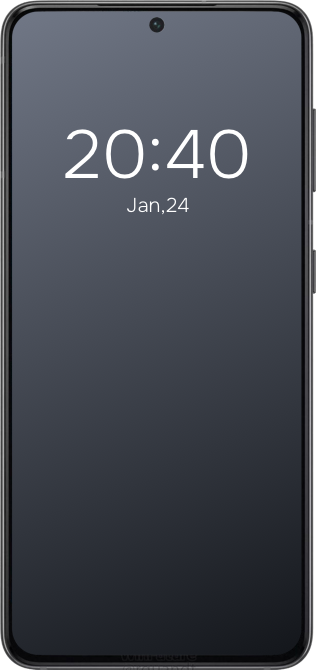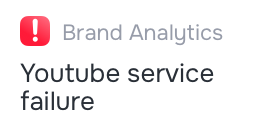 Users often report problems with services and products on social networks before the failure is traced by internal monitoring tools. Build an extra line of control with social media analytics and get instant crash alerts.
How does the Corporate Failure Detector work?
1
You create a dashboard of failures of your service or competitors.
2
The system analyses the flow of messages about the service on social media and compares the dynamics with the "natural" information background.
3
When the number of failure messages significantly exceeds the normal background - the Detector changes its status in the dashboard to "Failure" and sends a signal to Telegram, email or a push notification in the mobile app.
4
The service dashboard shows the dynamics of reported problems, what exactly users think is not working and where the issue occurred. "Discussion Sources" and "Word Cloud" data slices provide additional information for analytics.
5
The detector stores the failure history for retrospective analysis.
Don`t miss the "all down" moment
The Corporate Failure Detector will alert you the moment users start actively discussing problems related to your service.
Notification will come by email, Telegram or as a push notification from the app - set it up the way you prefer.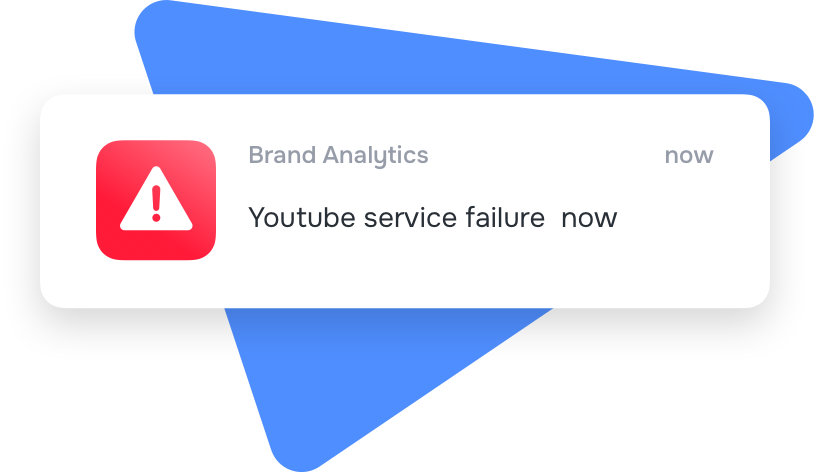 Monitor all services on one screen
You can monitor the failures of the services you need, your own or those of your competitors.
A single dashboard with service availability indicators is suitable for use on Situation Centers screens.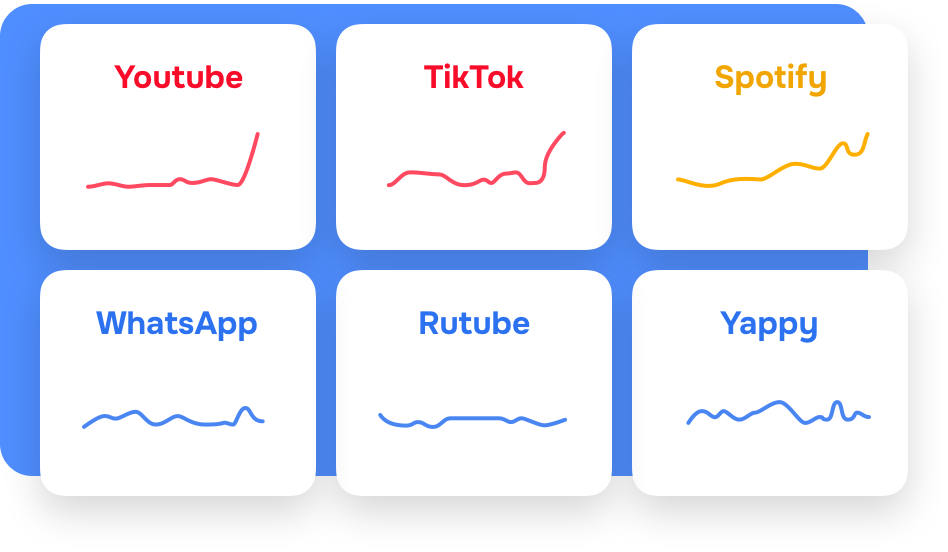 Share data with colleaguesx
You can share the dashboard with colleagues by simply sending a link or saving it as a PDF.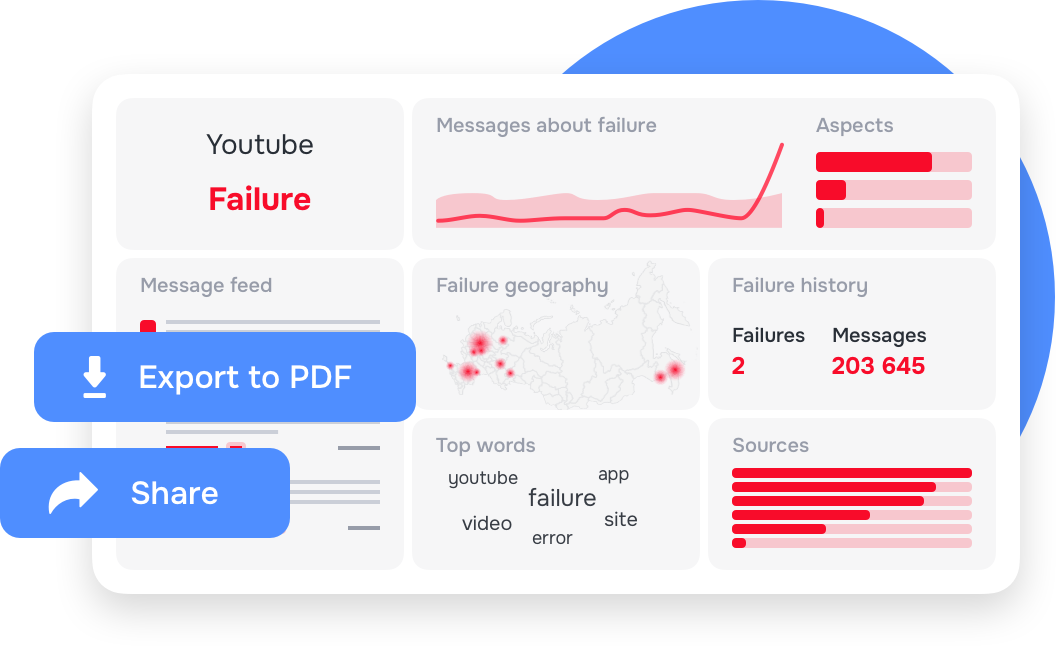 Analyze the full picture of the outage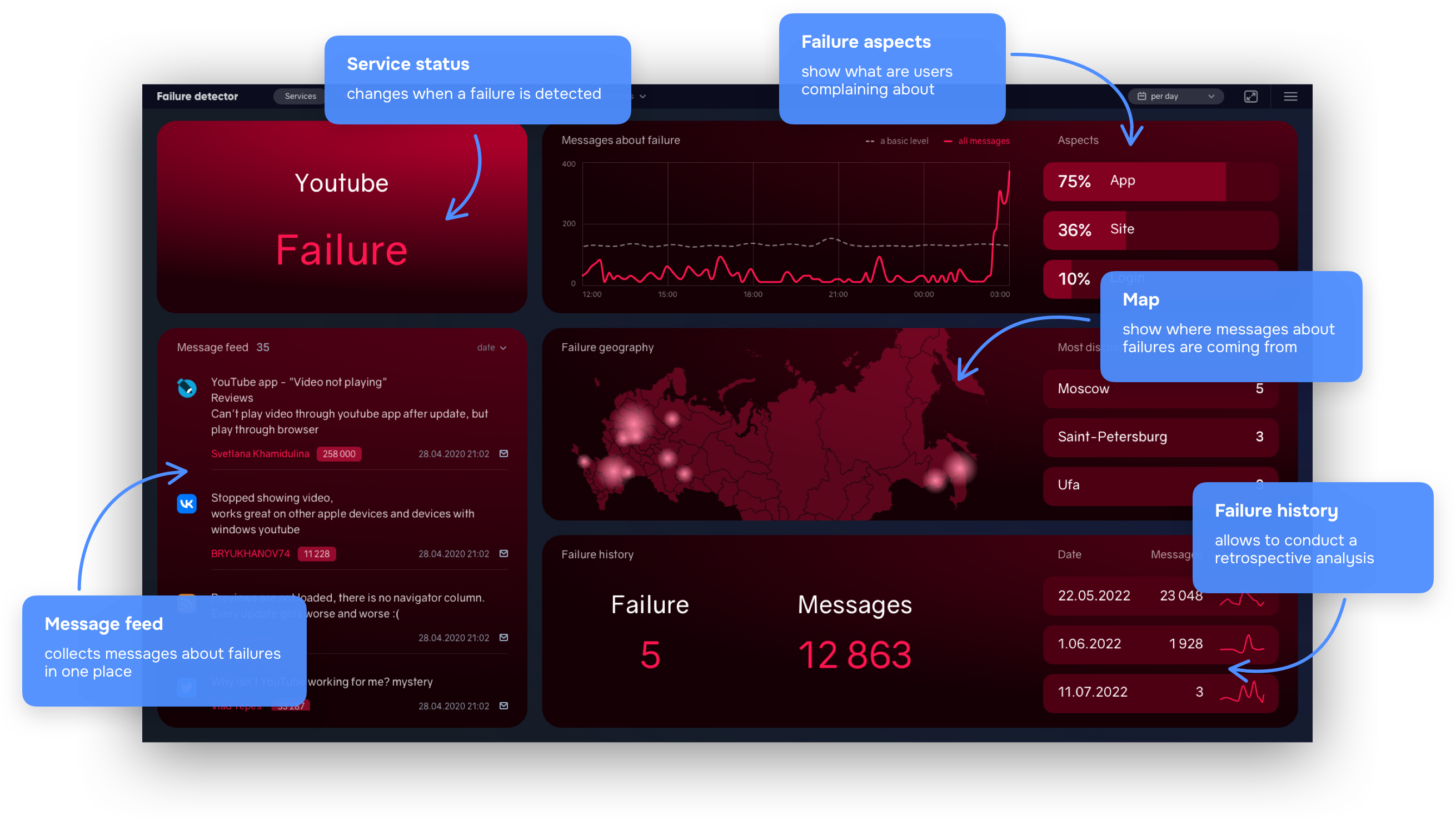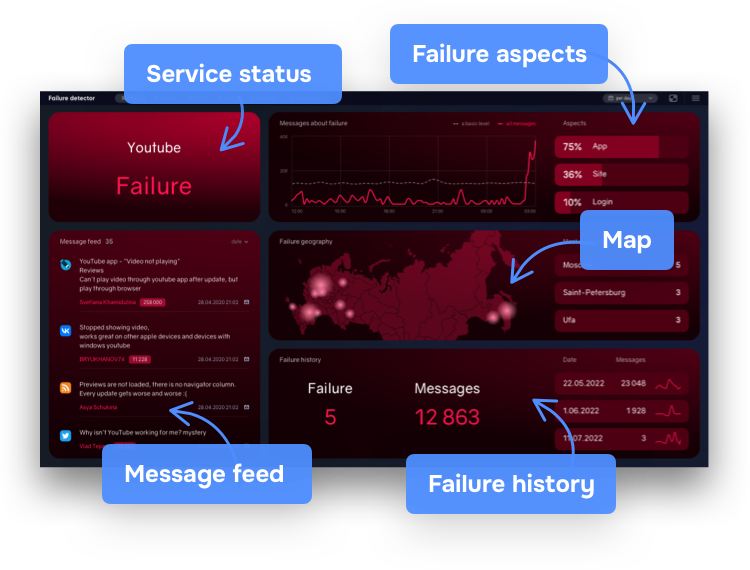 Why choose Corporate Failure Detector
Unique product
The only product on Russian market that detects issues by analyzing social media messages in real time.
Additional monitoring
Corporate Failure detector dashboards can be used by support teams along with technical audits and other types of monitoring and help make services more reliable.
Easy to use
You can set up Failure monitoring dashboards in a couple of clicks. Clear visualization allows you to analyze the situation in a split second and make decisions.
FAQ
I already use Brand Analytics, how can I get Corporate Failure Detector?

Corporate Failure Detector is available to Brand Analytics clients on price plans SP5 and above. To create Failure Detector dashboards, you have to set up topics for products and services you want to monitor.

How accurate is Corporate Failure Detector?

Corporate Failure Detector detects massive failures according to user discussions in social media with 98-100% accuracy.

Does Corporate Failure Detector have API?

It doesn't have an API yet, but it is currently under development and will be available after next release.
Try Brand Analytics in action!
Fill in the form to test the system.
How will it go?
our consultant will contact you to clarify your business objectives
will help to set up and tune the system to suit your goals and objectives
will conduct a system demo
will be in touch for 7 days to provide help during the test period
Get your free demo
Get your free demo